The Urgo Group's Textile Center of Excellence* is located near Saint-Étienne, in Veauche.
In recent years, numerous investments have been made to transform this traditional textile site into an ultra-modern pharmaceutical plant at the cutting edge of global innovation.
Two exceptional days were held last September on the occasion of the inauguration of the site extension, to share with employees and their families the local know-how, the progress made and the new ambitions of the site.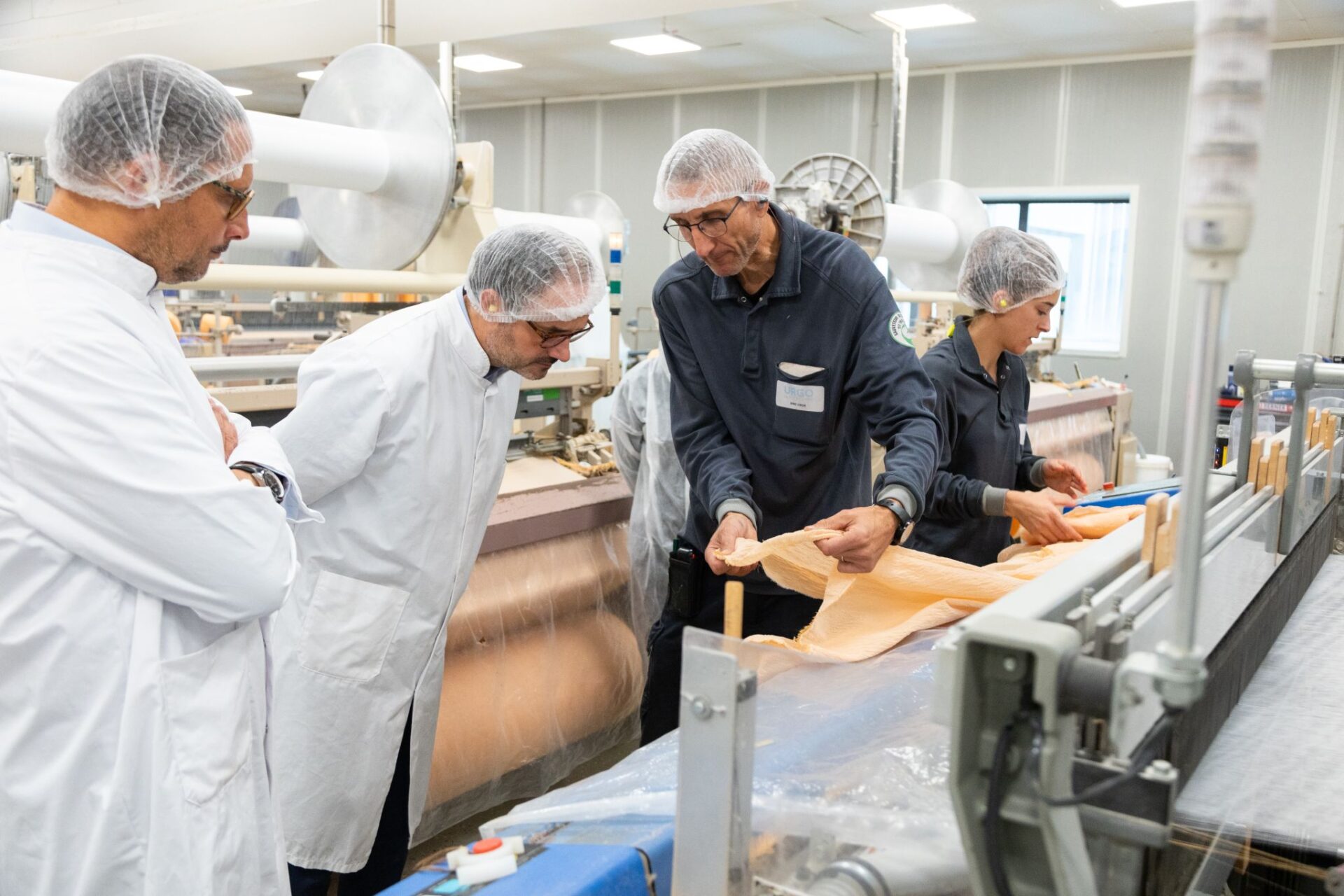 Three highlights punctuated these two days of inauguration:
– The visit of Tristan Le Lous, president of the Urgo Group, on Friday, September 23rd,
– The inauguration of the extension by Tristan Le Lous in the presence of Mr. Gérard Dubois, Mayor of Veauche, and all the employees.
– The presentation of the plant extension by Veauche employees to their colleagues working in Dijon, who were impressed by its metamorphosis.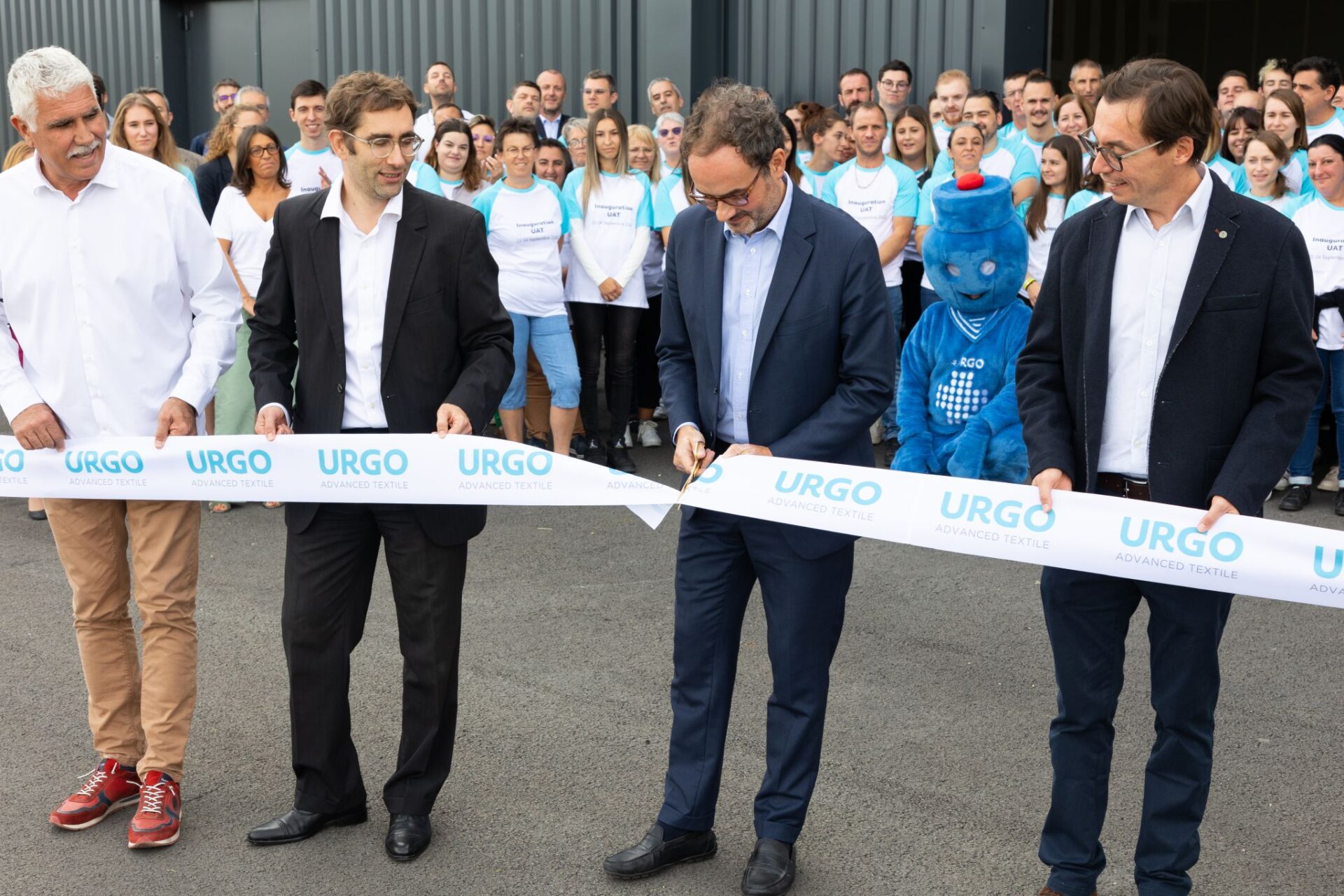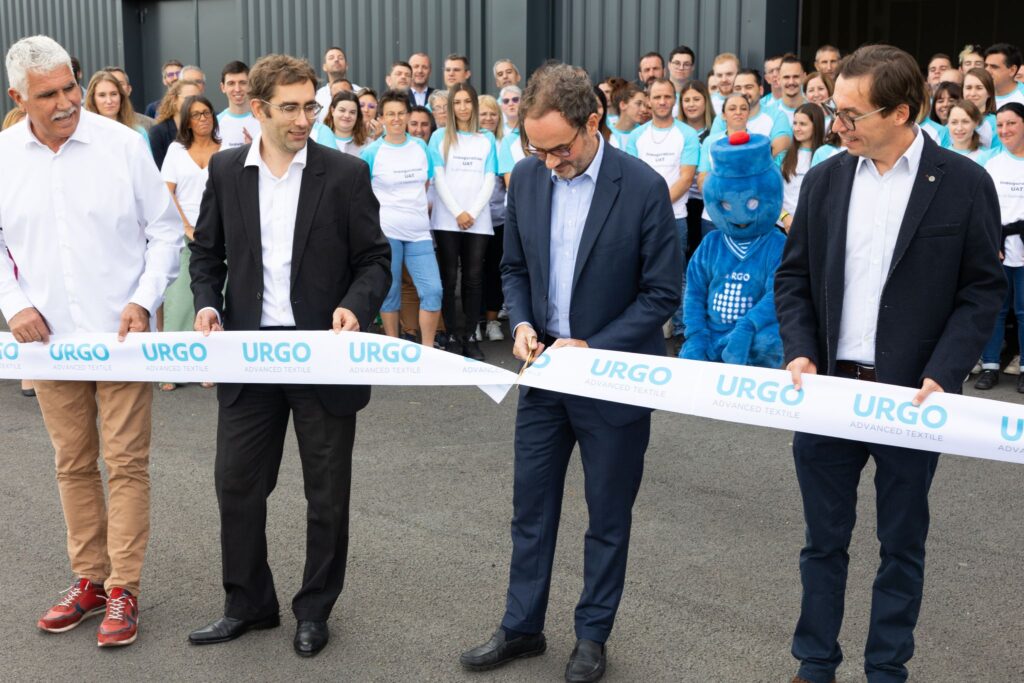 * Our Veauche site is historically known for the manufacture of UrgoK2 compression bands.