Our mission
At URGO, we are committed on a daily basis to taking care of patients thanks to our innovations. We support healthcare professionals to promote healthcare best practices.
Faced with the explosion of chronic diseases that are disrupting patients' daily lives, we are deploying our healthcare mission: Invent & Care.
INVENT: our innovations contribute to therapeutic progress. Our goal is to change the lives of our patients.
CARE: our support for caregivers contributes to treatment and cure.
Two business lines
Urgo Medical – With Urgo Medical, we are meeting a growing need to treat severe, incapacitating wounds such as burns, leg ulcers and diabetic foot wounds, a frequent complication. We help patients to heal better and more quickly, developing solutions that have proven their superiority in clinical studies.
Healthcare – To allow everyone to play an active role in their health, our Urgo Healthcare, Juva Santé and Super Diet laboratories develop care and prevention products available to all. Our Urgo, Mercurochrome, Juvamine, Alvityl and Humer brands have been constantly innovating to support families' health for generations.
The long-term vision of a French family-owned group
We are a family-owned group headed by a family of entrepreneurs for three generations. Totally independent, we act and invest in the long term. The only people to whom we are accountable are our patients and customers.
Innovation is in our DNA and we can rely on our R&D and our French industrial know-how to provide the best treatment solutions for our patients.
The companies in our Group, Juva Santé, Super Diet, Urgo Healthcare and Urgo Medical are mid-sized businesses (MSB), each focused on its patients and customers. With a strong entrepreneurial culture, they are independent and agile.
URGO Group Board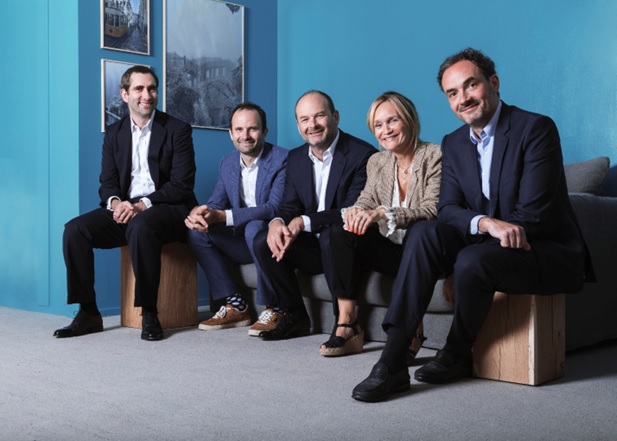 From left to right: Ronan Blanchard, Managing Director Finance, Industry and Quality/Regulatory Affairs – Guirec Le Lous, Chairman of Urgo Medical – Briac Le Lous, Chairman of Urgo Consumer Healthcare – Marie Ducastel, Managing Director HR, Communication and Urgo Consulting – Tristan Le Lous, Chairman of the URGO Group.