Healico is a mobile application that helps health professionals care for their patients with wounds, by improving diagnosis, follow-up and coordination between health professionals, to ultimately guarantee good healing.
An innovation that allowed Urgo Medical to win the prestigious Prix Galien in the digital health category. The Prix Galien rewards, showcases and celebrates the medical excellence of tomorrow.
As a healthcare company, Urgo Medical is convinced that, to help patients heal faster, they must be provided with the most effective treatments, as well as having their care pathway improved. This is what the Healico application offers!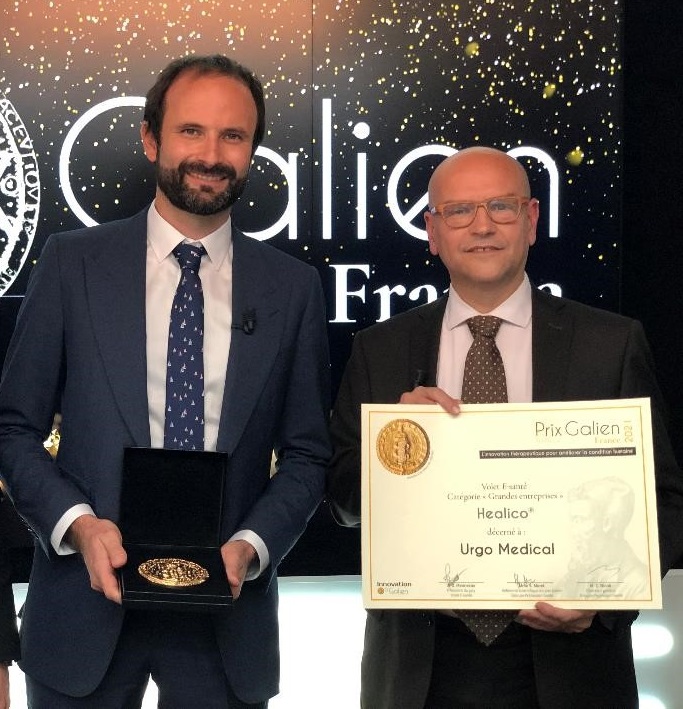 Guirec Le Lous, President of Urgo Medical, receives the Prix Galien alongside Dr. Didier Mennecier, President of the Jury.